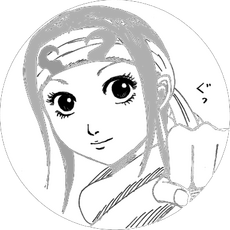 WELCOME TO MY PROFILE
Won't be much active due to classes. . ?
Administrator

Nii Kun is an Administrator of the Kingdom Wikia
Anime Episode Campaign

Nii Kun took part of the Anime Episode Campaign
Anime Portrait Campaign

Nii Kun took part of the Anime Portrait Campaign
Music Campaign

Nii Kun took part of the Music Campaign
Nii Kun
Romaji
Nii Kan
Real Name
Scott Darrel Vincent I. Padin
Epithet
Chihiro Kosaka
Kami-Nii
warpetzz123
Warzz

Biographical Information

Status
Alive
Marital Status
Single
Age
20
Gender
Male
Height
173 (5'7)
Weight
65kg
Eyes
Brown
Hair
Black
Skin
Light Brown
Birthday
October 23, 1996
Blood Type
B+
Relatives
Nelson I. Padin (Father)
Nenita U. Padin (Mother)
Shane Dave Luise I. Padin (Younger Brother)
State
Philippines
Residence
P. Nellas Street, Poblacion 3, Carcar City, Cebu, Philippines
Location
P. Nellas Street, Poblacion 3, Carcar City, Cebu, Philippines
Birth Place
Cebu City

Professional Information

Classification
Wiki Editor
BSMT Student
Affiliates
Kingdom Wiki
University Of Cebu Maritime Education & Training Center
Wiki Rights
Bureaucrat
Chat Moderator
Administrator
Poweruser

Appearance

| | |
| --- | --- |
| Wiki Debut | March 30, 2015 |
| Day started following Kingdom | March 24, 2015 |
| Days before doing Wikia but already followed Kingdom | 6 Days |


Six Great Generals of Qin candidates
??
watches Anime and reads Manga. I supports Chihiro Kosaka as being the best girl and kanojo~
She's one of the possible candidates of being Keima's girl
(update: She is the kanojo!!)
Out of all the heroines conquered, she has had the most influence on Keima's development.

She started having feelings for Keima since before the conquest started.

The only reason why Keima decided to tutored 2-B Pencils with Kanon (w/o Miyako) was because of his promise to her.

Both of them like each other and cried on the end of Goddess Saga.

The reason why Keima coldly rejected her is because to protect her from Vintage

She's still keep things secret about the Goddesses after knowing.

Chihiro, even knowing that she was coldly rejected by Keima, she still helped him in Ayumi's conquests.

She's the only character to have been kissed more than once that isn't a demon, buddy, goddess host, or his mother. 

She's the only conquest girl who has appeared before her own conquest arc.